An important pa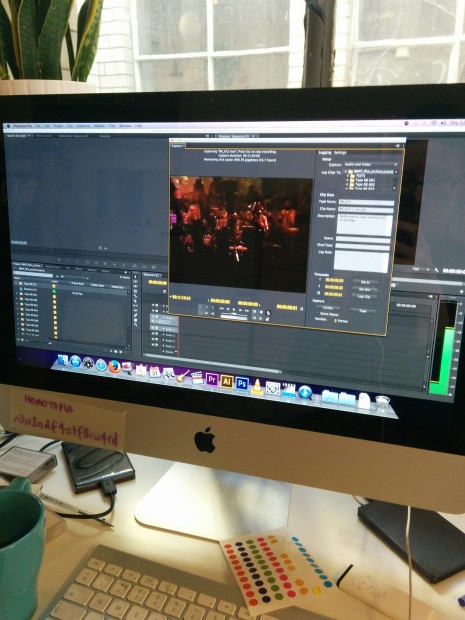 rt of the Rewind Fast Forward project is the digitsation of the footage itself! As the footage was take over the space of about 30 years, the cameras used to film it, and the format the footage still exists in varies greatly. We have VHS tapes, DV tapes, Betacam SP and Hi8 currently. Bringing all this footage into the digital realm is very important to preserve the integrity of the footage, and to use it in other projects.
To do this we have a big mix of equipment. We have been digitising a lot of VHS tapes. We're using a very interesting looking VHS player to do this. As well as the standard features you may recognise from years ago, this one can display so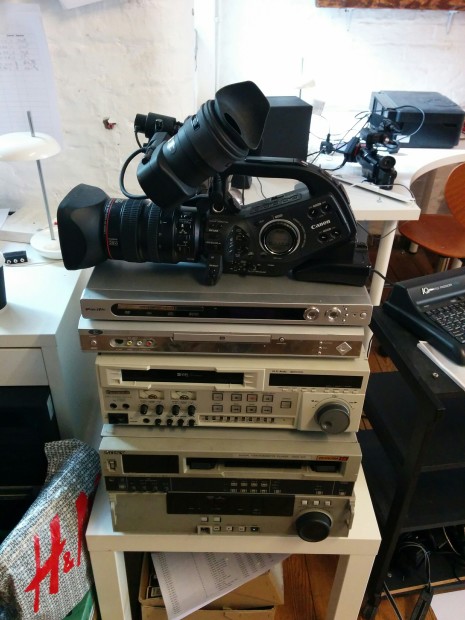 und levels on the tape, which is very handy to make sure we're not missing anything.
To communicate between this and the computer, we have a small conversion box, which then goes straight into the firewire port. From here we use Premier Pro to capture the footage and log it in a document to keep track of the footage. Footage has to be transferred in real time as it's coming from a tape, so we get to watch the footage as it goes.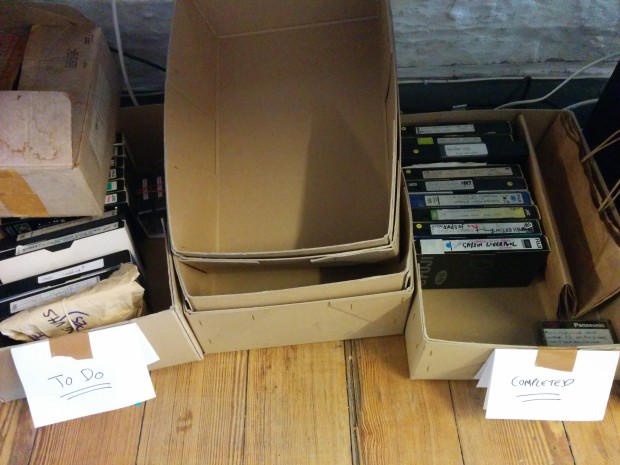 Watching the footage is an interesting thing. From the point of view of a 25 year old queer trans man, I missed a lot of the fight for rights that happened (though I still think there's a way to go!), and the peak of gay culture. It is very interesting to gain this kind of insight. There is footage of old pride parades, interview with LGBT people, footage of arts events in support of legislative change and much more. It is definitely putting into perspective for me just how much has changed in a short space of time.
We need more volunteers to help with the digitisation process. It is an easy process to learn, and we can provide full training and support, as well as plenty of cups of tea! See the contact page for details of how to get it touch.